Star Wars: Dawn of Darkness
Mandalorian Protectors
The Mandalorian Protectors are a standing military/security force bound by oath to protect and guard Mandalorian space from all threats internal and external.
The origins of the Protectors can be traced back to the Clone Wars, when they were created as a branch of the Supercommando's. The most notable difference with the Protectors and their Crusader ancestors is that while the Crusaders were free to roam the galaxy fighting battles for honor and fortune, the Protectors swore and oath to Mandalore himself to protect Mandalorian space and Mandalorian space alone.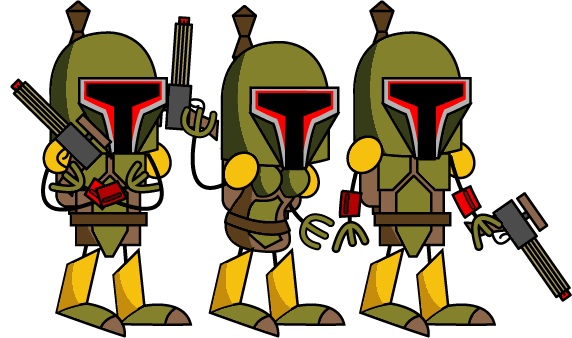 Three Mandalorian Protectors standing guard.